West Yorkshire's largest city is proud of its many ground-breaking feats, including the world's first steam locomotive and the oldest functional aeroplane in Britain. Leeds even played a role in the birth of the internet, X-rays and Marks & Spencer!

Though retail is still a big part of the economy, employers who need a recruitment consultant in Leeds now represent all sectors of industry and commerce. While some rely on specialist recruitment services for fresh pioneering endeavours, others require niche employees so they can keep the nation's supermarket shelves stocked!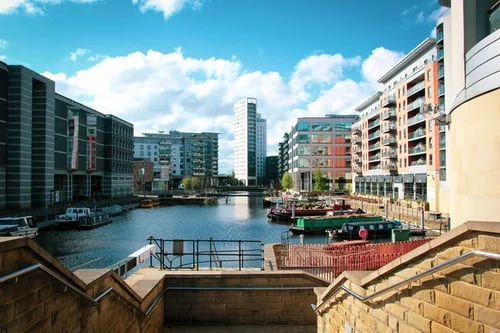 Best Recruitment Specialist Leeds
Choosing the best specialist recruitment agencies in this Yorkshire city can be vital, especially to manage the costs of recruitment and fill Leeds jobs swiftly. This is why so many Leeds employers make Headway Recruitment their first call!
Our Specialist Sectors
Here at Headway we recruit to a number of sectors UK wide. Take a look at the sectors we specialise in below.
How We Can Help You
Our experience, combined with innovative use of candidate profiling makes Headway the right partner agency for your business. We can help you:
Fill business critical roles quickly, by the right candidates
Increase employee engagement with your organisation
Improve staff retention
Reduce time spent in managing underperforming staff
Increase workplace productivity and profitability
Working With Headway
When you choose to work with Headway, you're choosing a team of dedicated and experienced consultants who will work tirelessly to meet your recruitment needs.
Treating people how we would wish to be treated is a core value here at Headway. That's why you'll find our approach to be honest, friendly and approachable, making sure that we stand out from the crowd.
When you work with us, you'll see that we work with passion, professionalism and efficiency - and you'll be supported every step of the way.