Sheffield was built on seven hills and a hundred years of steelmaking. Now, its backbone is not the rocky crevices of the Peak District, but the determination of its multitude of employers. Fortunately, in partnership with the best specialist recruitment agencies, Sheffield companies can draw from a vibrant pool of local labour.

However, the trick is to find a Sheffield recruitment consultant with local knowledge and a strong record for success, as no employer in this city wants to suffer the fate of the £10 million monorail system planned for Sheffield in 1973. A national pilot that proved unviable!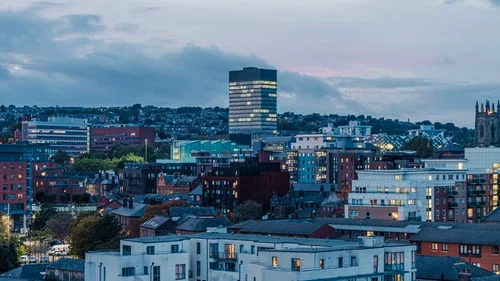 Remaining Competitive With Targeted Recruitment
Headway is a highly recommended recruitment specialist as we match applicants carefully to posts. This saves our clients time and money, making our specialist recruitment services dependable platforms for growth.
Our Specialist Sectors
Here at Headway we recruit to a number of sectors UK wide. Take a look at the sectors we specialise in below.
How We Can Help You
Our experience, combined with innovative use of candidate profiling makes Headway the right partner agency for your business. We can help you:
Fill business critical roles quickly, by the right candidates
Increase employee engagement with your organisation
Improve staff retention
Reduce time spent in managing underperforming staff
Increase workplace productivity and profitability
Working With Headway
When you choose to work with Headway, you're choosing a team of dedicated and experienced consultants who will work tirelessly to meet your recruitment needs.
Treating people how we would wish to be treated is a core value here at Headway. That's why you'll find our approach to be honest, friendly and approachable, making sure that we stand out from the crowd.
When you work with us, you'll see that we work with passion, professionalism and efficiency - and you'll be supported every step of the way.